OTHERS BEFORE OURSELVES
This is one of our values at Grace Community Church. Jesus modeled this, putting the needs of others before His own and ultimately dying for us. Below are some of the ways be put others before ourselves in our community, state, nation, and in the world.
"But you will receive power when the Holy Spirit has come upon you, and you will be my witnesses in Jerusalem and in all Judea and Samaria, and to the end of the earth." - Acts 1:8
Local
If your are interested in serving in local outreach or have questions contact Caleb Jones by clicking the button below.
Food Pantry
Food pantry operates the 1st Wednesday of every month from 3:00-4:30 in the Community Life Building.
Substandard Housing
Roofing projects, and minor home repairs throughout the county.
Benevolence
Financial assistance
Christmas Ministry
A matching savings program to help parents purchase Christmas gifts for their children.
Jesus said, "I am the light of the world. Anyone who follows me will never walk in darkness but have the light of life." The Lord planted our church where we are to help our neighbors discover the light of life. So, we're asking each member of our church to consider becoming a Light to their neighbors and living intentional pray-care-share lifestyles. Becoming a Light is free and confidential. You'll receive a map and list of your closest neighbors, along with emails at the frequency of your choice to pray for your next five neighbors that day. When you get a chance, walk or drive by those homes as you pray for them. To learn more about this opportunity visit the following link and watch the 2 minute video by Stephen Kendrick. When you are ready to get started, click the sign up button below.
Get started
National
We have been going to Warsaw, NC for several years now with NC Baptist on Mission Disaster Relief. Tom Turner leads these trips. No building expertise is required. Cost is $10/night. If you have any questions or would like to sign up for an upcoming trip, email Tom below. Upcoming trip dates: March 22-26, 2021; May 17-21, 2021.
Ecuador, Henry Davis Orphanage
This is a carpentry, medical, and children's ministry trip. Trip is lead by Stan Smothers. Trip cost is approximately $1,500. If you have questions or would like to sign up for an upcoming trip, email Stan below. Next trip: Summer 2021.
Go to Ecuador
Senegal, Indigenous Church Planting
We have created a partnership with a local pastor in Senegal. When we go we help with medical clinics, and other ministry in the area. Trip is lead by James Tarpley. Trip cost is approximately $3,000. If you have questions or would like to sign up for an upcoming trip, email James below. Next trip: May 2021.
Go to Senegal
WHO WE SUPPORT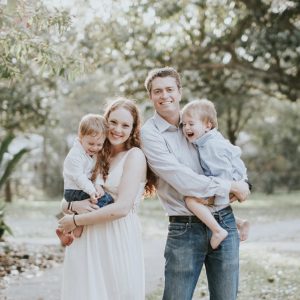 Jared & Kayla Nielsen
They help legally resettled refugees learn English and experience Christian community in Dallas, TX
Eric & Jessica Gravelle
They reach and disciple college students through CRU in Chapel Hill, NC.
MORE INFO
Kevin & Shelbey Johnson
They reach & disciple students through Campus Outreach in San Diego, CA.
Amy Oxendale-Imig
She reaches and disciples college students in Montreat, NC.
Spencer & Anna-Grey Andrews
They are planting a new church in Pittsboro, NC
Mark & Michelle Wise
Serving with Equip International in Uganda.
Matt & Elena Toombs
Serving with United World Missions in Senegal.
Cheikhna & Ester
Indigenous Church Planters in Senegal.
Henry Davis Orphanage
An orphanage serving 90 children in Ecuador
Jim & Lynne Head
Counsel and advise missionaries for United World Mission, Charlotte, NC.